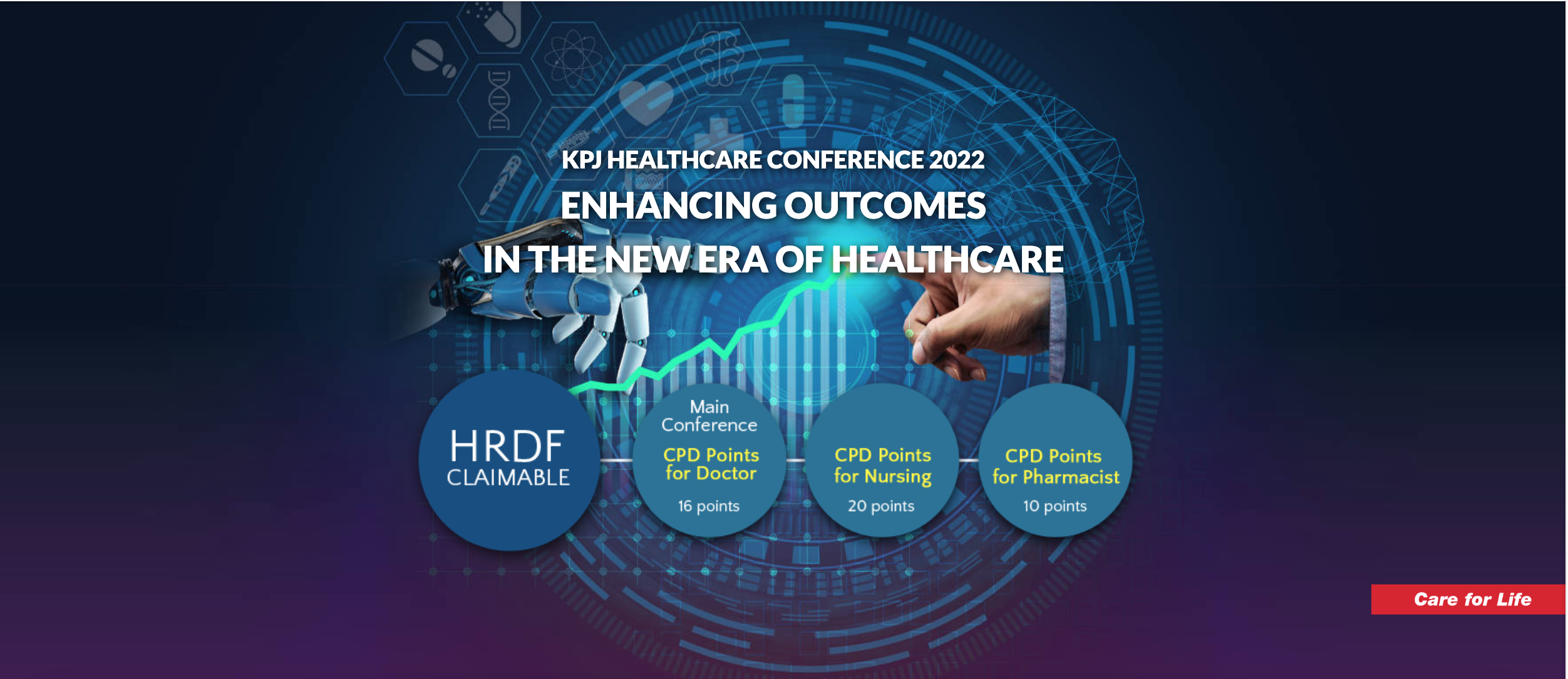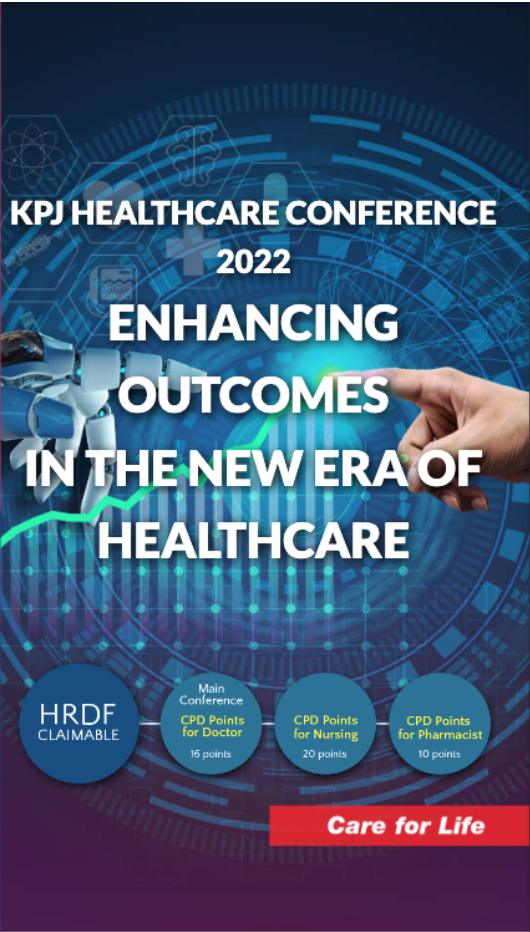 About Us
On behalf of KPJ Healthcare Berhad, we look forward to welcoming participants to our KPJ Healthcare Conference 2022.
The global healthcare system is fundamentally changing. The pandemic has impacted the way consumers view healthcare. With the advances in technology and the result of disruption of traditional healthcare models, our conference-themed "The Pandemic: Now And What Next" would be most relevant to key decision-makers, healthcare professionals, and specialist consultants.
We have also put in an exciting and stimulating program with outstanding plenary speakers. Symposium sessions have been prepared to deliberate on the themes that cover many aspects of care, encompassing lessons learned from the pandemic, digitalization, transformation, and technology. It also provides a unique opportunity for clinicians and other healthcare professionals to convene and discuss crucial issues and trends in healthcare management and patient safety.
COME AND JOIN US AT KUALA LUMPUR CONVENTION CENTRE THIS JULY!
WHAT YOU CAN EXPECT
FROM US

Target Audience

Please come share and discuss with us the differences and similarities & the complex relationship that creates values and merits of public-private collaboration.